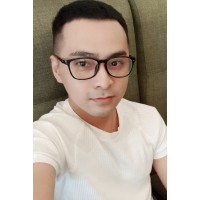 TẠ SƠN TÙNG


ASSISTANT DIRECTOR OF SALES
Giới tính : Nam
Địa chỉ:
Bình Thạnh, Tp. Hồ Chí Minh
Ngày sinh : 1987
Thông tin liên hệ
Hồ sơ ứng viên bao gồm 1 cv đính kèm
| Thống kê kết quả liên hệ của các nhà tuyển dụng | Số lượt | Thời gian liên hệ gần nhất |
| --- | --- | --- |
| Liên hệ thành công | 0 | Chưa có |
| Liên hệ không thành công | 0 | Chưa có |
Kinh nghiệm làm việc
Từ 5 đến 10 năm
Mức lương mong muốn
Thỏa thuận
Ngoại ngữ
Tiếng Anh (Giỏi)
Quy mô công ty lớn nhất từng làm
5 sao
Giới thiệu bản thân
Mô tả về bản thân, nêu các kỹ năng, năng lực, lợi thế và điểm còn hạn chế của bạn nếu có
content
- Having a track record of executing sales and marketing strategies to maximize the profitability of hotel, whilst at the same time maintaining high customer satisfaction levels. - Strong business development capabilities with Corporate companies, representative office and TMC in Ho Chi Minh City. - Multitask: Strong in all of hotel Market Segment: Corporate, Leisure, E-commerce, Mice. - Excellent communication in negotiation and organization skills. - Able to handle daily situation quickly and effectively. High level computer skills as Outlook, Excel, Word.
Giới thiệu bản thân

- Having a track record of executing sales and marketing strategies to maximize the profitability of hotel, whilst at the same time maintaining high customer satisfaction levels. - Strong business development capabilities with Corporate companies, representative office and TMC in Ho Chi Minh City. - Multitask: Strong in all of hotel Market Segment: Corporate, Leisure, E-commerce, Mice. - Excellent communication in negotiation and organization skills. - Able to handle daily situation quickly and effectively. High level computer skills as Outlook, Excel, Word.

Trình độ học vấn / chuyên môn

Mô tả về quá trình học vấn/chuyên môn của bạn

education

Diploma of Hotel & Restaurant Management/ Sales Manager for Hotel and Banquet
Trình độ học vấn / chuyên môn

Diploma of Hotel & Restaurant Management/ Sales Manager for Hotel and Banquet

Kỹ năng

Mô tả những kỹ năng và kinh nghiệm của bạn

experience

- Having more relationships for sales in Corporate segment. - Having skills to resolve trouble - Able to work independently and within a team under pressure. - In charge corporate market segment & support for OTA and Travel Agent market segment. - Training for junior sales executive - Making the strategy and discuss with DOSM to lead Corporate segment to target
Kỹ năng

- Having more relationships for sales in Corporate segment. - Having skills to resolve trouble - Able to work independently and within a team under pressure. - In charge corporate market segment & support for OTA and Travel Agent market segment. - Training for junior sales executive - Making the strategy and discuss with DOSM to lead Corporate segment to target

Kinh nghiệm làm việc

Mô tả kinh nghiệm làm việc

experience
Kinh nghiệm làm việc

Senior Sales Manager - Radisson Blu Resort Phu Quoc

6/2018 → Hiện tại

Hồ Chí Minh

RADISSON BLU RESORT PHU QUOC JUN 2018- PRESENT Senior Sales Manager - Developing and managing Sales strategies, putting sales plan for Mice & Catering base on Corporate, TMC and DMC Account - Take responsibility to develope Leisure FIT and GIT for almost Domestic Market and inbound from Chinese Speaking Market and Japanese Market - Good knowledge about MICE in Corporate account, TMC, DMC - Coach for sales coordinator , sales executive and motivate sales team. - Take responsibility to do training for executive staff JW MARRIOTT PHU QUOC EMERALD BAY FEB 2017 - JUN 2018 Mice Sales Manager - Developing and managing Sales strategies, putting sales plan for Mice & Catering base on Corporate, TMC and DMC Segment. - In charge for Luxury Mice oversea of Singapore, EU and Japanese Market. - Skill of negotiating with clients by phone and face to face especially for luxury properties. - Getting good relationship with big companies as Pharmacy, Beverage, Insurance, Electrics... - Good knowledge about MICE in Corporate account, local TMC and Singapore TMC accounts. - Carrying out guest satisfaction surveys, maintaining positive guest relation all times. - Able to work independently and within a team under pressure GRAND MERCURE DA NANG - 5* HOTEL MANAGED BY ACCOR HOTEL GROUPS FEB 2016 - JAN 2017 Assistant Sales Manager - Developing and managing Sales strategies, putting sales plan for Corporate Market Segment. - Developing Mice and Banquet Segment. - Main in charge in RFP and RFI. - Growth of business through retention of key accounts & improving new accounts. - Skill of dealing with clients by phone and face to face. - Getting good relationship with big companies as Pharmacy, Beverage, Insurance, Electrics... - Good knowledge about MICE in Corporate account and some TMC companies. - Carrying out guest satisfaction surveys, maitaining positive guest relation all times. - Coach for sales coordinator and sales executive and motivate sales team. - Able to work independently and within a team under pressure

Mong muốn về công việc

Hãy nói cho nhà tuyển dụng biết những mong muốn của bạn về môi trường làm việc, vị trí công việc, địa điểm, thời gian và thu nhập...

content2

Upgrading position and experience in hospitality industry Getting a chance to work in International environment
Mong muốn về công việc

Upgrading position and experience in hospitality industry Getting a chance to work in International environment

Giải thưởng

Mô tả giải thưởng đạt được

awards
Giải thưởng

Sun Group Award

2/2018

Sun Group Award - Manager lever

Manager of the month

11/2017

Manager of the month in JW Marriott Phu Quoc Emerald Bay

Manager of the month

12/2014

Manager of the month in Silverland Hotels Group