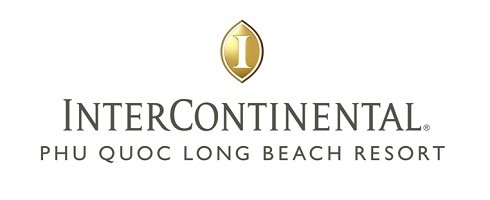 Cost Controller Supervisor
Quy mô :
Theo dõi Nhà tuyển dụng này
---
Mô tả công việc
1. To assist in the implementation a system of control to avoid excessive cost by reducing waste and other losses without sacrificing quality.
2. To assist in identifying problems in the F&B operations early so that they can be resolved before they turn into major problems.
3. To ensure that established policies are implemented in the following areas: Purchasing – Assist in the establishing and checking of purchase specifications and periodically review them to ensure that they are implemented. Observe that competitive market prices are being obtained. Participate in market survey and make comparison of purchase prices with other hotels. Receiving Storage and issuing He should be well verse in above procedures and job duties and responsibilities of those staff involved.
4. To assist in playing a positive and creative role in working with the F&B Department and to constructively assist in pricing, testing and menu planning, as well as the actual control of the cost.
5. To ensure the establishment of records on a daily basis for both foods issued to the kitchen from the storerooms as well as perishable foods delivered directly to the kitchen.
6. To monitor slow moving stock items held in storage and to highlight such on a timely basis. To recommend methods and procedures to improve control waste and losses within the hotel and to investigate reasons for spoilage and wastage.
7. To perform a continuous audit of actual food costs against potential costs by ensuring that standard recipe costing are updated. To count and audit the inventories of all Hotel stores for pricing and quantity reasonableness.
8. To work continually with the Executive Chef in the development of butchering tests, portion control and recipes.
9. To furnish the management the daily recapitulation of F&B issues, total value of storeroom inventory and sales analysis in the F&B operations.
10. Should inspect and extend all store requisitions and transfers and call attention to apparent over-issuing.
11. To establish and conduct inventory schedules of all store items. Standard inventory Sheets will be used.
12. To prepare monthly F& B Cost Reports including reconciliation summaries.
13. To keep a spread sheet and daily records of all store issues and transfers made to various food services areas, bars and functions and other departments throughout the Hotel. To check all store issues and transfers for appropriate authorized signatures. 14. To establish a system of control over goods leaving the premises by ensuring that authorized Outgoing Records for goods returned to suppliers, equipment sent for repairs, and operating equipment for outside caterings are maintained.
15. Pre-costing of all daily and function menus for the purpose of helping the Director of F&B to determine the proper selling price for the various items.
16. To make periodic spot checks in the bars to ensure that established drink sizes and proper brands are used.
17. To ensure that goods received by Receiving and Store personnel are checked for weights, quality and extensions. To check that all details on the invoice or delivery orders match with the Purchase orders and other purchasing documents and that goods are correctly received.
18. To make periodic check of butcher shop areas to determine if fabrication and production are being maintained according to specifications.
19. To obtain from the Income Auditor's office daily, a breakdown of sales, F&B discounts, house-use checks and entertainment of the previous day for computation of daily cost percentages.
20. To keep a daily record of staff meals, inter-kitchen transfers, complimentary, etc and allot proper credits to the respective kitchens.
21. To ensure that meat-tagging policy and procedures are implemented and followed through.
22. To establish par stock levels of all store inventories with considerations for consumption and seasonal trends and purchasing lead time. Also, in collaboration with the F&B Manager, to establish a par stock for all bars and banquet. To conduct periodic checks of all par stock levels both at the operating outlets and at the Hotel stores.
23. To establish inventory counts of operating equipment both at the Hotel stores and operating departments as per schedules established by the Financial Controller. To assist the Financial Controller in the preparation of operating equipment inventory and loss reports.
24. Upon request of the F&B manager, to assist in the costing and pricing of all new menus for all F&B outlets.
25. To monitor mini bar issues to pantries against mini bar revenues and determine extent of mini bar losses.
26. To maintain cleanliness of storage freezers and all other stores under his direct responsibility to ensure good hygienic conditions and orderly arrangement of stock items
27. To ensure that those staffs are routinely trained and have full knowledge of their respective job responsibilities.
28. To check in the accuracy of banquet billing based on Event Order received. To review the work of the F&B Cashiers to make sure that there are no irregularities and that the guest checks are priced in accordance with the current menus, and that no food is leaving the kitchen without being checked and priced.
29. To spot check at random:
- The contents of mini-bar set-up upon checking out of hotel guests
- The potential and actual sales of individual bars
- The accuracy of outlet recipes and portions being served
- VIP amenities and their respective costing, including F&B complimentary
- Garbage cans and their contents
- Par stocks in outlets and hotel store
- Physical inventory of store items against perpetual inventory
- Market prices of food items being purchased to ensure that they are at the most competitive prices
- The quality of F&B items being received to ensure that they match purchase specifications
- Butcher yield tables against standard pricing tables
- Inventory turnover
- Liquor issuing procedures and the use of outlet labels or rubber stamps
- Beverage pouring brand consumption
30. To prepare any other cost evaluations required by the Financial Controller or any Department heads. Also to analyze major expense items.
31. Be required to attend F&B Meetings and any other required meetings.
32. To be courteous and professional when in contact with outside companies / suppliers and to maintain good working relationship with all colleagues throughout the Hotel.
33. To have a complete understanding of the Hotel's employee handbook and to adhere to the regulations contained therein.
34. To adhere to the "Welcome again!" concept, to abide by the 10 Rules and 8 Key words and to facilitate the implementation of the multi-skilled training program.
35. Be responsible in keeping our property safe and secure, to participate in any hotel activity related to Fire Life safety.
36. Perform any other duties which may be assigned by the management from time to time.
Quyền lợi được hưởng
- Rest & Relaxation: 2 million per 3 months
- Accommodation, transportation, uniform & meals are provided
- International working environment
- Service charge
- Health Insurance
- 24/7 Accident Insurance
Yêu cầu công việc
- Communication skills are utilised a significant amount of time when interacting with others; demonstrated ability to interact with guests, employees and third parties that reflects highly on the hotel, the brand and the Company.
- May be required to work nights, weekends, and/or holidays.
- Certificate/ Diploma or higher qualification / equivalent in Finance or related field, and two to four years of experience in a hospitality or hotel sales and marketing setting with direct supervisory experience over a sales team, or an equivalent combination of education and work experience.
- Must speak local language.
- Other languages preferred
Yêu cầu hồ sơ
- English CV
- Email apply: Gửi email
- Phone: 02973 97 8888/ 0919 290 709 (Human Resources)
Cost Controller Supervisor