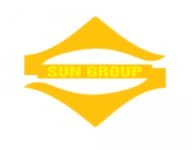 Director of Engineering/ Giám đốc Kỹ thuật
Quy mô : 1.000 - 4.999
Theo dõi Nhà tuyển dụng này
---
Mô tả công việc
1. Provide advice to senior management on all aspects of engineering support, environmental
controls and the operational efficiency of the property
2. Ensure the effective financial management of the engineering department by setting
maintenance budgets, capital works programmers and engineering plans and ensuring that
performance against these is regularly monitored and reviewed. Take responsibility for the
general cost-control aspects of maintenance, the preparation of departmental cost budgets and
their implementation and submission to management
3. Ensure the effective financial management of the Capital Plan by setting realistic capital budgets,
cash flows, capital works programmers and equity asset plans and ensure that performance
against these is regularly monitored and reviewed. Take responsibility for the general cost-control
aspects of each project, the preparation and submission of budget estimates to management and
their successful implementation
4. Take control of Capital Project planning, in liaison with management, to ensure capital funding is
effectively allocated and budgeted in accordance with company directives and philosophy.
5. Plan, implement and administer a five-year Capital Plan, which is updated annually against Six
Continents Divisional Capital funding allocations. Liaise closely with the director of finance to
meet these criteria
6. Provide input as required into the formulation of the annual Strategic Equity Asset Plan (Owned
Properties)
7. Ensure executive committee awareness of the Capital Programme within the property by
conducting regular updates at each meeting. Attend and present to the board of directors as and
when required. Attend the morning briefing meeting daily and update staff on progress 
8. Plan, implement and administer an energy management programme by establishing energy-
reduction objectives, the maintenance of records and regular reporting of performance against
these objectives.

9. Ensure adherence to all statutory regulations and fire codes by regularly reviewing policies and
safety procedures for each project. Ensure that any tests and inspections required on equipment
are carried out and records maintained. Ensure all building codes and relevant ordinance
requirements are met and all building department requirements and submissions are submitted
and final approval is obtained.
10. Ensure a technically competent project team by selecting qualified consultants and selecting
contractors based on previous experience, quality and price. Carry out regular work sampling
during the project and proactively feed back to the contractor and consultant team and senior
management.
12. Ensure the staff awareness of energy management within the property by conducting regular
education and training programmes on energy conservation and matters related to efficient
operation of equipment in a cost-effective fashion.
13. Contribute to the hotel's profitability by ensuring the effective management of the buildings
environmental controls and energy conservation systems. Evaluate, control and record energy
usage and implement and upgrade energy conservation systems.
14. Contribute to guest satisfaction standards by ensuring that technical support services quickly
addresses and, where possible, anticipate, individual needs. Ensure the safety and comfort of
guests and that any requests for service are handled in a courteous and efficient fashion.
15. Ensure a technically competent engineering staff by selecting, training and developing a
motivated, well-qualified maintenance team. Carry out regular work sampling studies within the
department and evaluate the performance and productivity of personnel
16. Maintain the condition of the physical assets of the hotel by carrying out any upgrading and project
work in liaison with architects, interior designers and management.
17. Ensure the effective operation of all the mechanical and electrical systems and equipment by
implementing and managing a preventative maintenance programme. Closely monitor the
condition of the physical property and equipment by conducting continual inspections of the
building. Ensure that preventative maintenance schedules are in operation and regularly
upgraded.
18. Contribute to a high standard of quality control within the hotel by actively participating in the
hotel's Quality Assurance Programme
19. Ensure the cost effectiveness and technical efficiency of all services performed by outside
contracts by close supervision. Ensure all work is carried out in accordance with contracts, leases,
services agreements and warranties 
20. Ensure the quality of all work completed by both employees and external contracted staff adheres
to the standards of good engineering practice
21. Contribute to the effectiveness of management decision-making by representing the engineering
department at all executive and staff meetings and by ensuring regular liaison with heads of other
departments.
Quyền lợi được hưởng
• Entitled to the full mode of the company
• Bonus: KPI performance
• International Insurance
• Pension: as per Vietnamese law
• Seniority allowance
Yêu cầu công việc
- 8+ years of experience in management.

- Bachelor's degree within the engineering field.
- Action-mindset.
- Up-to-date knowledge of the industry.
Yêu cầu hồ sơ
Bấm nút NỘP HỒ SƠ ỨNG TUYỂN để gửi CV
Email: Gửi email
Gửi email
Phone: 0905.457772
Director of Engineering/ Giám đốc Kỹ thuật