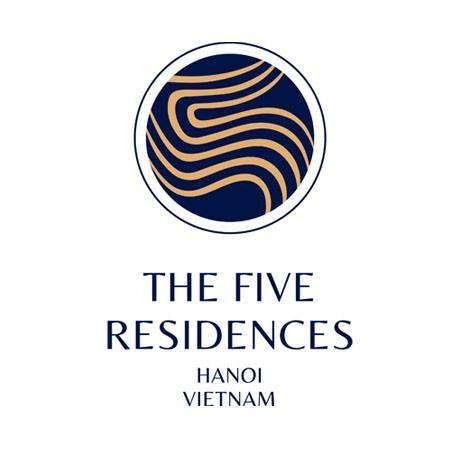 Marcom Executive
Quy mô :
To Mai Anh 02433117555 - Ext: 2082 Manager, HR
343 Đội Cấn, Liễu Giai, Ba Đình, Hanoi, Vietnam

Theo dõi Nhà tuyển dụng này
---
Mô tả công việc
The Marketing Communications Executive plans, controls, coordinates and participates in all communication activities with an emphasis on public and media relations.
(70% PR vs. 30% Advertising/Collateral Development).
Under the guidance and supervision of the DOSM and within the limits of established hotel policies and procedures, he/she promotes good quality and positive communications in order to promote and enhance the image of the property.
 Strategic Responsibilities:
o Actively create a strong image for the property in both international and regional markets
o Ensure that effective and efficient day-to-day internal and external communications are implemented
o Support each department's marketing communication needs based on the priorities and anticipated business levels
o Ensure that business, political and social factors which may affect the property are highlighted and communicated to all concerned individuals
o Maintain a successful analysis of the competitors' marketing and other communication activities to develop and maintain a competitive edge
 Public Relations- Domestic:
o Assess all media inquiries including magazine, newspaper, TV and photographer and respond in a timely manner
o Manage all photo shoots, interviews and filming at the property
o Develop and maintain strong media relations to maximise media coverage
o Proactively source key media visits and manage all aspects of media visits including logistics, bookings, itineraries, materials and hosting
o Develop and maintain a media kit and ensure that it is up-to-date
o Create and organise appropriate press activities in accordance with the annual communications plan
o Draft hotel press releases and GM speeches
o Distribute newsworthy hotel press releases to local media, regional PR offices and ONYX PR for onward media distribution
o Support Sales and F&B team in promotional and marketing campaigns through public relations activities
o Update and maintain media database
o Daily news monitoring and monthly report creation as per ONYX standard
o Handle crisis media communications with support and guidance from SLIM-PR office
o Conduct regular media desk side visits and acknowledge anniversaries
 Public Relations- International:
o Develop and maintain a good relationship with the PR agencies by responding to all agency related requests in a timely and effective manner with assistance from the ONYX PR team
o Ensure that PR agencies are aware of all business targets and kept informed of performance results
o Manage the agency invoices and budgets
o Share activity reports from PR agencies with all individuals concerned
o Proactively source key media visits and manage all aspects of media visits including logistics, bookings, itineraries, materials and hosting
o Provide relevant and interesting stories to PR agencies on a regular basis
 Advertising and Photography:
o Work closely with ONYX Brand Department in maximising advertising budget and planning
o Ensure all international and local creatives are developed, reviewed and approved by ONYX Brand Department in a timely manner before submitting artwork to media
o Directs photography for editorial and advertising purposes in liaison with the DSM, advertising agency and ONYX PR
o Coordinate with each department to ensure that photo shoots run smoothly
o Assist every department in taking images for both internal and external events
o Ensure the property's photography library is maintained and updated
 Collaterals:
o Ensure all collaterals are updated and sufficient supplies are in stock
o Assist each department in creating artwork for some collateral material that could be done in-house (i.e. menu, e-card, flyer)
o Oversee the production of all printed and digital collaterals for F&B, Marketing and Rooms Divisions following the specifications stipulated by ONYX Brand department
o Ensure hotel information is updated regularly on ONET, brand.com, ONYX press centre and relevant online publications
o Oversee the planning, production and sending out of all direct marketing collateral in line with the annual communications plan
o Determine overall marketing communications campaign ROI. Monitor and review the response rates in order to improve and take corrective measures (where applicable)
o Oversee the production and execution of external hotel newsletter
o Approve copy for all collateral pieces for consistency with the brand message
o Act as brand custodian for all internal and external communication pieces
 Social Media:
o Manage property fan pages on a daily basis
o Prepare monthly post for Facebook in advance
o Assist General Manger and E-distribution by drafting responses to online reviews
o Build and maintain relationship with influential bloggers
 Partner Relationships/Sponsorship:
o Review all partners' collaterals to ensure accuracy and suitability of facts and images
o Assess all partner marketing opportunities (i.e. airlines, credit cards) with DSM/ GM approval
Quyền lợi được hưởng
- Comparative salary
- 05 days working per week
Yêu cầu công việc
- Having at least 03 years experience in the same position from 4-5* star hotel
- Good English communication
- Good understand of Marcom trend in Hospitality Industry
Career Competencies
 Goal Setting
o Sets challenging but achievable goals for self
 Communication
o Communicates effectively with colleagues and subordinates
o Can influence others to change views
 Service Mindset
o Always puts the needs of the guest first
o Recommends improvements to guest experience
 Teamwork and Collaboration
o Works well with others - asks for help and offers support when needed
 Process and Project Management
o Follows standard procedures and performs job efficiently
o Can effectively manage processes/projects to a deadline
 Problem Solving
o Tackles difficult problems effectively
 Management and Leadership
o Where appropriate, supervises the work of others well
o Is decisive and takes full responsibility for final decisions
 Mentoring and Coaching
o Is viewed as a good mentor and actively coaches others
 Change and Innovation
o Is calm and focused during times of change or uncertainty
o Comes up with ideas for improvement
 Professional Development
o Always looks for opportunities to improve skills
 Values
o Consistently acts in line with our core values
Yêu cầu hồ sơ
Nộp hồ sơ trực tiếp hoặc gửi CV qua email
Lưu ý: bạn nên Tạo hồ sơ trực tuyến để Nhà tuyển dụng chủ động liên hệ tới bạn
THÔNG TIN LIÊN HỆ
Địa chỉ: 343 Đội Cấn, Liễu Giai, Ba Đình, Hanoi, Vietnam
Website: https://saffron-collection.com/