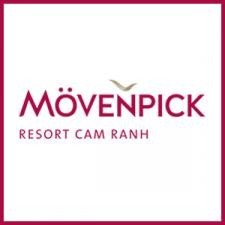 Sous Chef
Quy mô :
Theo dõi Nhà tuyển dụng này
---
Mô tả công việc
The Role
Under the general guidance and supervision of the Executive Chef, and within the limits of established Mövenpick policies, assists in the overseeing and directing in all aspects of the food production.
Key Deliverables and Responsibilities
 To assist the Executive Chef and Executive Sous Chef in overseeing the kitchen and stewarding operations of the Hotel Resort.
 To be entrepreneurial and to think beyond the boundaries is expected and not requested.
 To provide service that is sincere, warm and enthusiastic, ensuring the guests' satisfaction.
 To take the time to get to know the guests and to be committed to service excellence.
Planning & Organizing:
1. The ability to utilize information on forecasts and reports to enable the planning of a smooth uninterrupted operation and service our guests; i.e. food production, purchasing & manpower planning.
2. The ability to make requisitions of all items needed for the next day.
3. The ability to prioritize, plan and organise your and your teams' daily tasks in order to ensure on time delivery as required.
4. Coordinating purchasing for the Kitchen and stewarding departments with the finance team as per the hotel procedures.
5. Daily monitoring of the Food Cost to ensure monthly targets are achieved without undermining the agreed product quality.
6. Adhere to and monitor departmental operating expenses as per departmental budget and forecast.
7. Review and monitor departmental work schedules, oversee that departmental payroll is in line with budgets.
8. Assist the Executive Chef and Executive Sous Chef with the preparation and conversion on departmental promotions calendar.
9. Coordinate together with Food & Beverage Operations with changing programmes and promotions according to seasonality.
10. Ensure that staff scheduling is done effectively and in line with business demands and posted seven (7) days in advance.
11. Ensure all menus are accurately costed, have standard recipes and presentation photos.
12. All new menu items to include service staff education and tasting.
13. Full compliance with local municipality HACCP standards and certification.
14. In conjunction with the Executive Chef and Executive Sous Chef look at new potential revenue streams including outside catering opportunities.
Operations:
1. Train and develop the kitchen and stewarding team in the departmental operating standards.
2. The ability to taste and season the food appropriately and to ensure it is well presented and of the standard and quality required before serving it to the guest.
3. Ensure all kitchen team members are aware of the a la carte Housekeeping & Handyman services available to guests and are skilled in up selling them as a preferred supplier.
4. Maintain a consistent focus on improving the overall flow of the kitchen operations, seeking ways to maximize and improve the operation through productivity management and energy savings programs.
5. To lead and support employees in the achievement of financial, operational and service delivery targets via effective organizational policy and procedural development and appropriate employee training activities.
6. Foster a winning, solution-oriented work environment, motivating and engaging employees to continuously deliver the best possible service and to provide feedback and suggestions.
7. To lead daily departmental briefings and monthly employee meetings.
8. To have a complete understanding of and to adhere to Mövenpick Hotels & Resorts policy relating to Fire, Hygiene, Health and Safety.
9. To drive the performance of the kitchen and stewarding team members, including completion of performance appraisals, coaching counselling and performance management in conjunction with Human Resources.
10. Ensure the team work within the department with a sales focused attitude and team are aware of sales opportunities within the hotel which will assist with the maximization of revenue.
11. Ensure all team members are aware of all F&B revenue targets as well as food cost targets, and are kept informed of performance results.
12. Ensure guests are communicated with and assisted in an efficient, warm and professional manner by all team members.
13. Ensure you have a presence in our outlets and interact with guests during service and ensure this is practiced by the Junior Chefs in your absence.
14. To ensure a consistently high standard of grooming is followed and by self and team.
15. Actively review guest comments and feedback, communicate this with the team members and implement procedures to enhance guest satisfaction.
16. Have full knowledge of all products and services provided by the property and in the local area.
17. Actively participate in guest events when requested.
18. Ensure daily shift handovers are conducted in a professional and constructive manner.
19. Regularly spot check duty shift checklists to ensure tasks are completed.
20. Be committed to the company culture of natural enjoyment and be a role model for delighting our guests.
21. Ensure at all times that workstations, fridges, freezers and preparation areas are well organised, equipped and properly maintained.
22. Monitor kitchen equipment and ensure the team reports any defects to engineering immediately.
23. The ability to maintain a cooperative working relationship with fellow employees.
24. The ability to perform other tasks or projects as assigned by hotel management and staff.
25. The ability to accommodate all food servers' requests imaginatively when possible regarding guest's dietary requirements, personal preference and requests.
26. The ability to handle and rotate food according to established procedures.
27. The ability to maintain the work area and equipment in a safe and sanitary manner.
28. The ability to maintain a positive attitude and a professional disposition.
29. The ability to prepare and plate items (food orders) received from F&B staff regardless of hand-written or computer printed media in a timely and accurate manner.
30. The ability to be able to be flexible to the business demands and working hours.
31. The ability to turn off all equipment ensuring no safety hazard has been left behind.
32. The ability to be able to work in another area when needed and take part in cross training when directed.
33. The ability to proactively manage complaints and notify the Executive Chef and Executive Sous chef of any problems or complaints as when they arise.
Administration:
1. To review the employee schedule and annual leave plan to ensure the correct allocation of resources in order to improve guest satisfaction levels as well as employee productivity and satisfaction.
2. To plan the weekly roster in accordance with the business demands.
3. To ensure kitchen productivity and proactively manage the kitchens working hours.
4. To assist the Executive Chef and Executive Sous Chef in overseeing the implementation of training plan for the department.
5. Monitor and keep updated training records and schedules to ensure planning and completion is carried out as per hotel standard.
6. Keep up to date and accurate HACCP records and documentation ensuring all chefs are adequately trained and practicing best HACCP procedures.
7. Implement checks and controls for each and every food delivery for quality and proper storage.
8. Ensure all purchases are in line with the Hotels purchasing policy.
9. To plan, cost and create standardized recipes taking into account seasonal produce and innovative menu engineering.
10. The ability to verify that all scheduled staff are present and signed-in.
11. The ability to perform administrative duties (paper work) i.e. food transfers, human resource forms, scheduling and recipes.
12. The ability to communicate with the Executive Chef, Executive Sous Chef on the performance of all employees and of the work performed.
13. To be able to adequately manage the entire kitchen department operation in the absence of the Executive Chef and Executive Sous Chef.
14. Be aware of accident prevention and help enforce safe work habits – Zero accidents is our goal.
15. To be able to correctly investigate and follow the correct procedure when dealing with food poisoning allegations.
16. The ability to display an interest in all kitchen and hotel activities and help colleagues when and where ever possible.
17. Any violation of the above mentioned rules will be subject to disciplinary action.
Quyền lợi được hưởng
Attractive package.
Yêu cầu công việc
Key Skills and Requirements:
 Good knowledge of industrial kitchen equipment and procedures.
 Able to lift up to 30kgs.
 5+ years' culinary experience in a high-volume, full-service restaurant, hotel & resorts.
 Chef degree or diploma of culinary school completion.
 Experience in preparing Western cuisine, Asian cuisine and Fine Dining.
 Knowledge of best practices for training kitchen staff and implementing kitchen procedures.
 High level of creativity and reliability.
 Flexible schedule required.
 Familiarity with menu costing procedures.
 Demonstrated knowledge and experience with Food Safety Regulations of HACCP.
 Good knowledge of computer system Windows and Microsoft Office.
Yêu cầu hồ sơ
Kindly send your CV to Gửi email, Gửi email
Would be nice to have LinkedIn profile included.
Chức danh
Ngày kết thúc
Mức lương
Không có tin tuyển dụng nào trong gian.